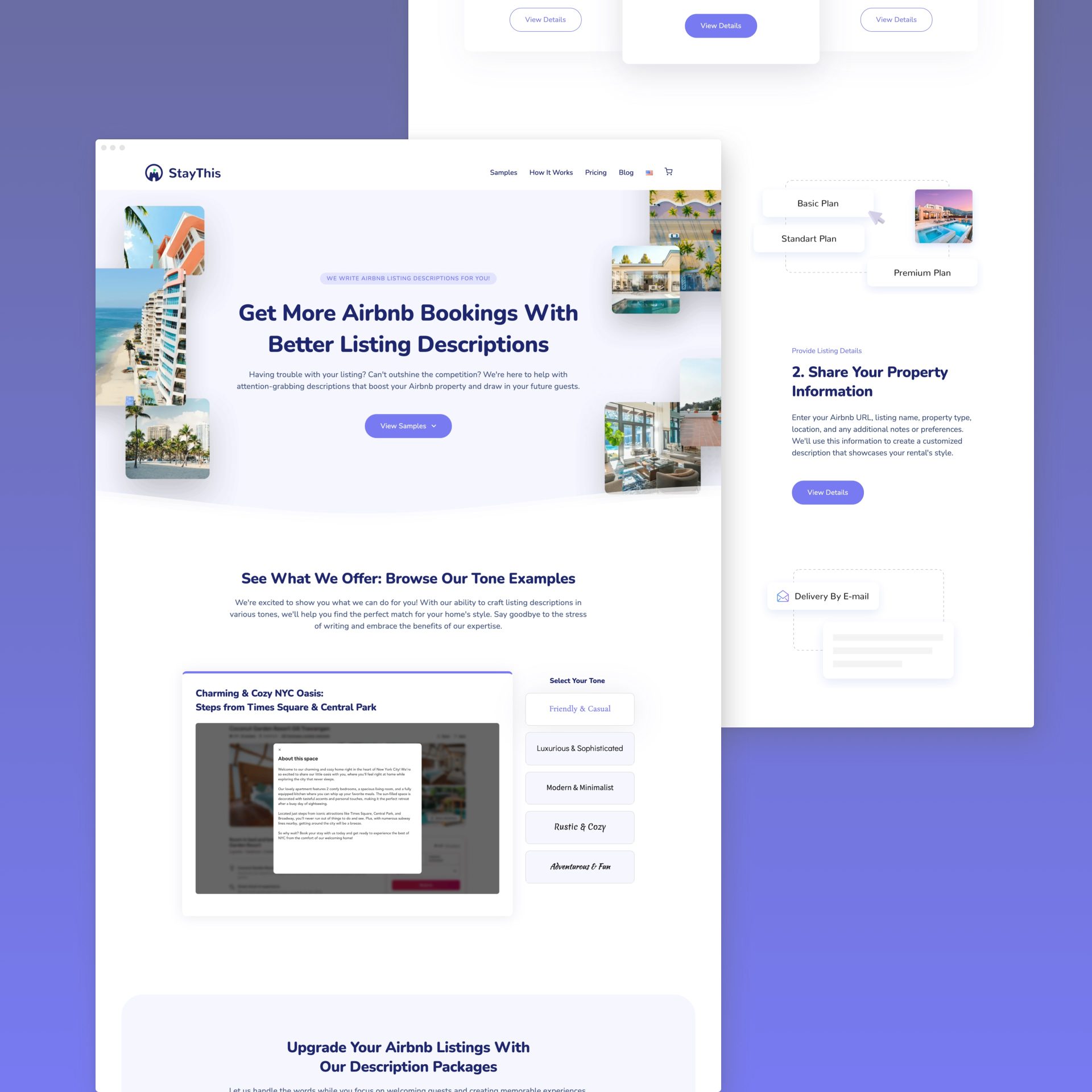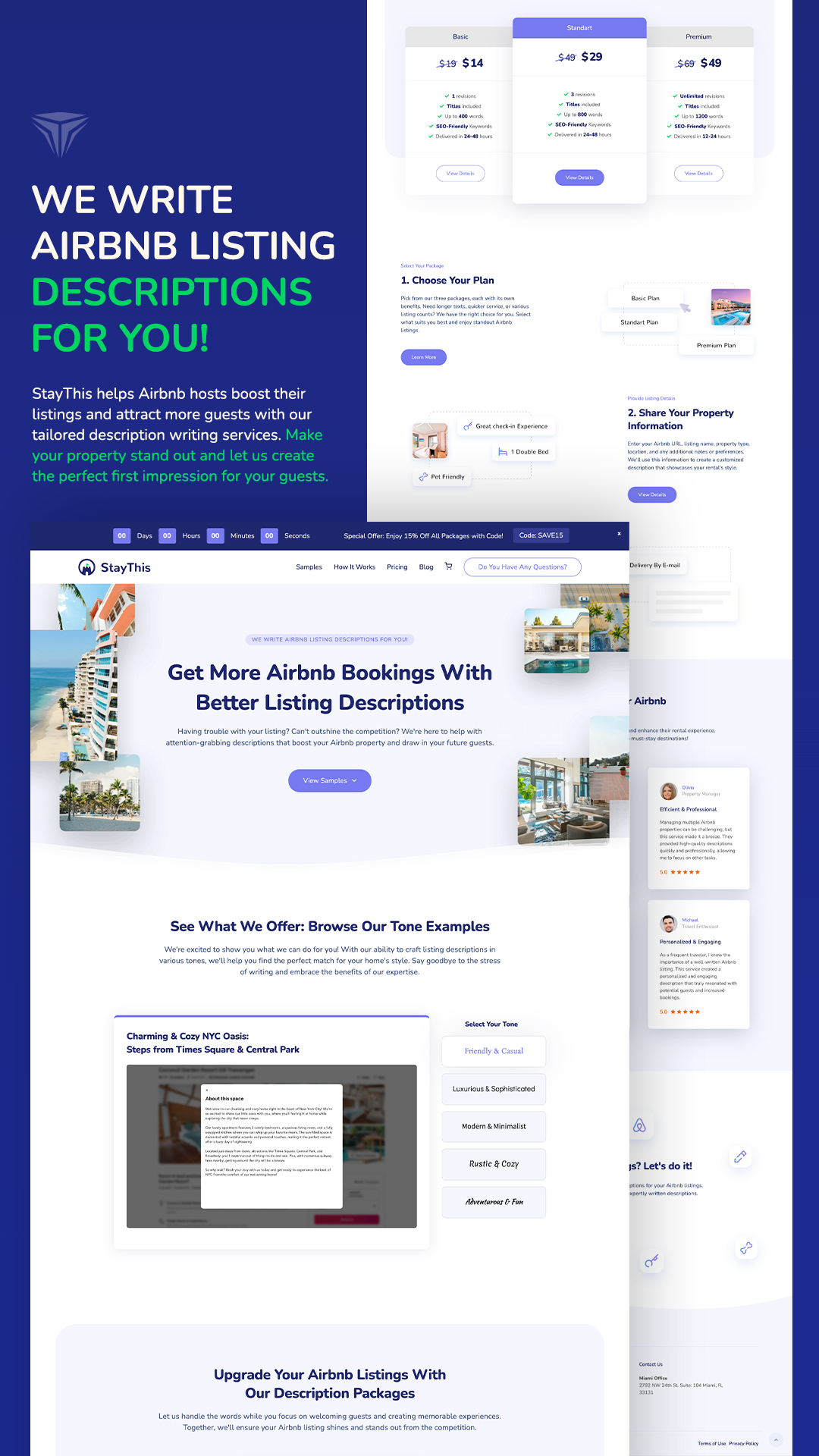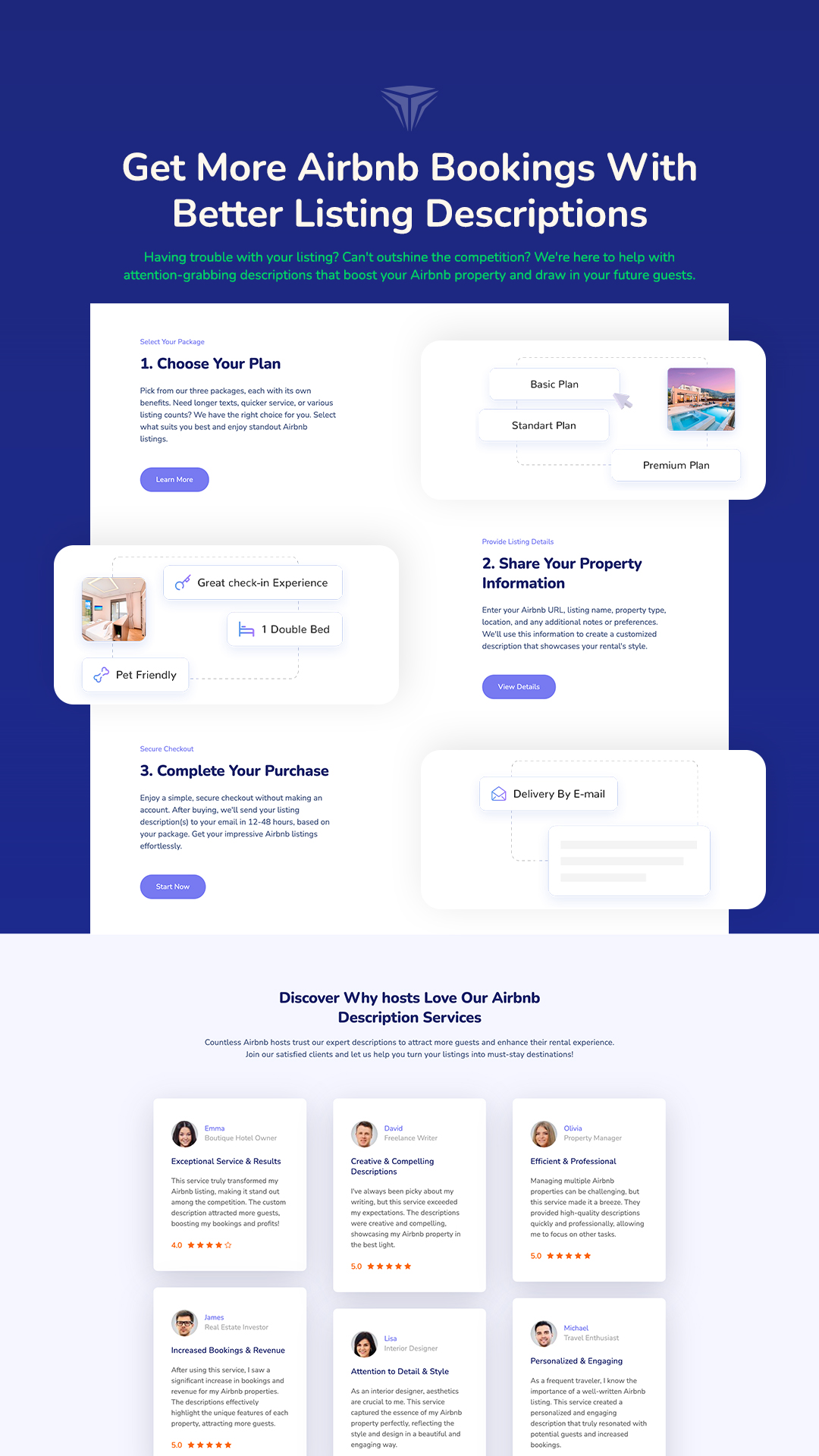 StayThis
Struggling to make your listing stand out? Finding it challenging to surpass your competitors? Look no further – we're at your service, providing captivating descriptions that not only enhance your Airbnb property but also entice your prospective guests.
We're thrilled to present our solution for you! With our proficiency in crafting listing descriptions across a range of tones, we'll assist you in discovering the ideal fit for your property's unique character. Bid farewell to the writing-related worries and embrace the advantages of our specialized knowledge.
Open Project
Let's Collaborate
Got a project?
We're a team of creatives who are excited about unique ideas and help fin-tech companies to create amazing identity by crafting top-notch UI/UX.