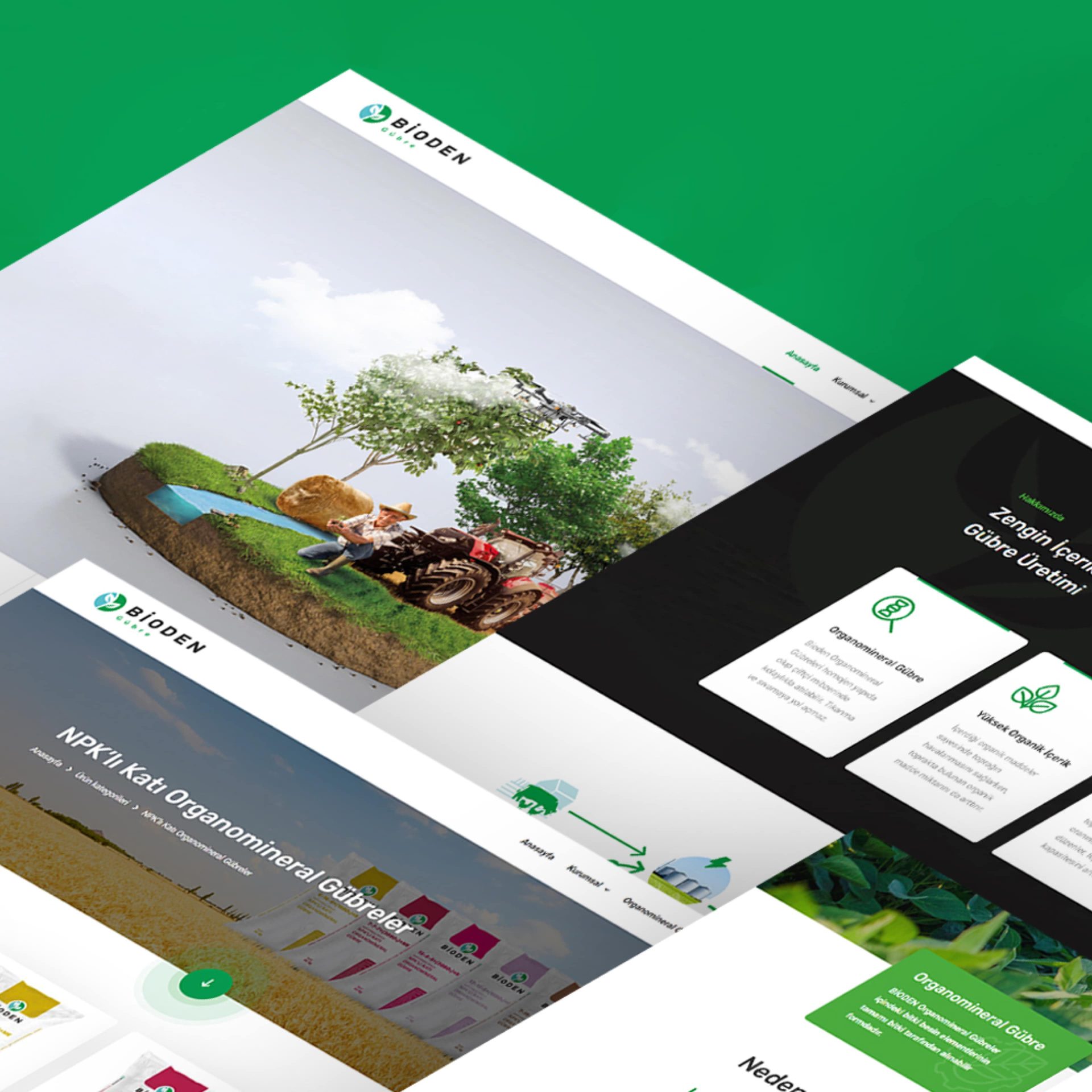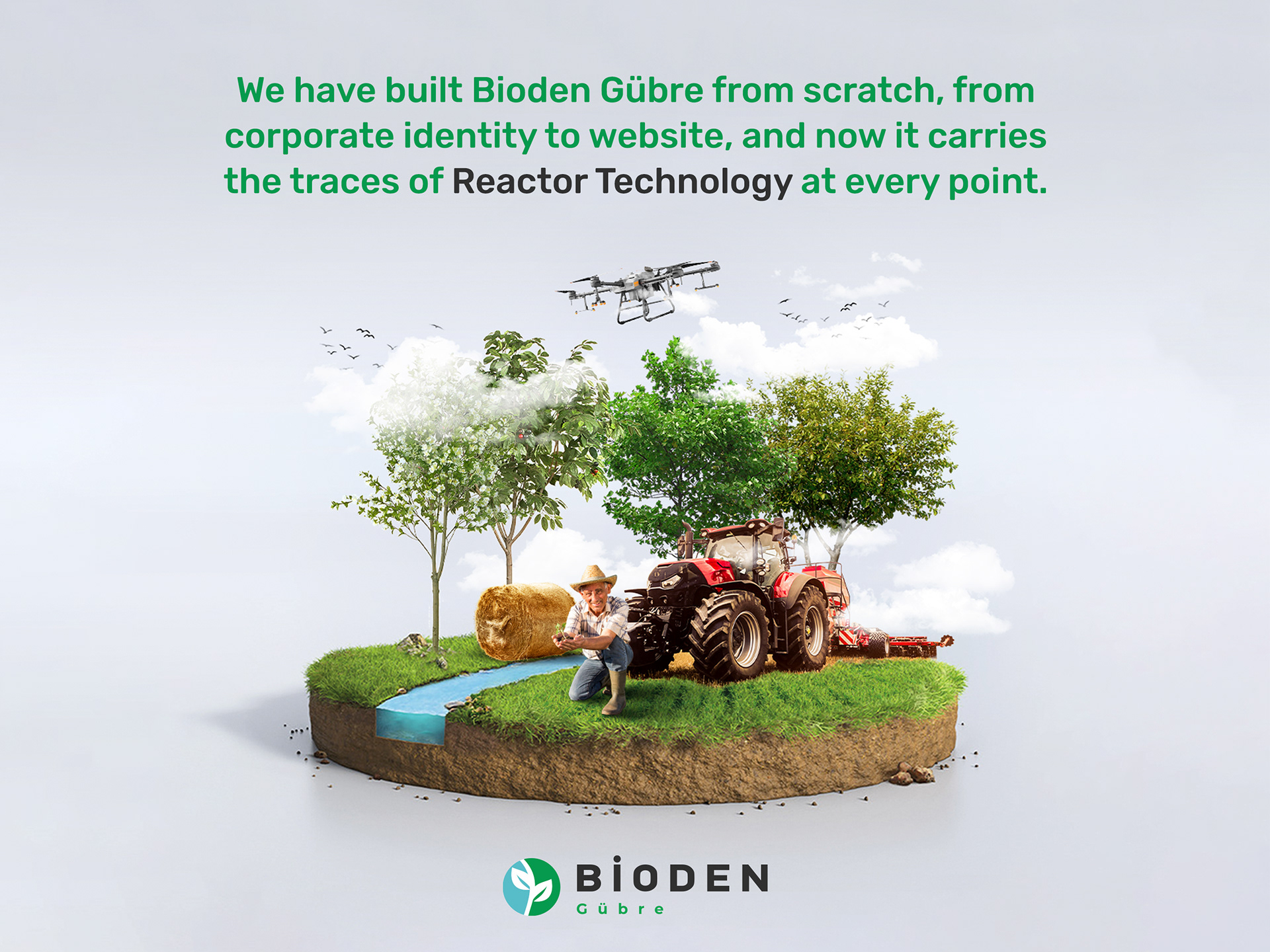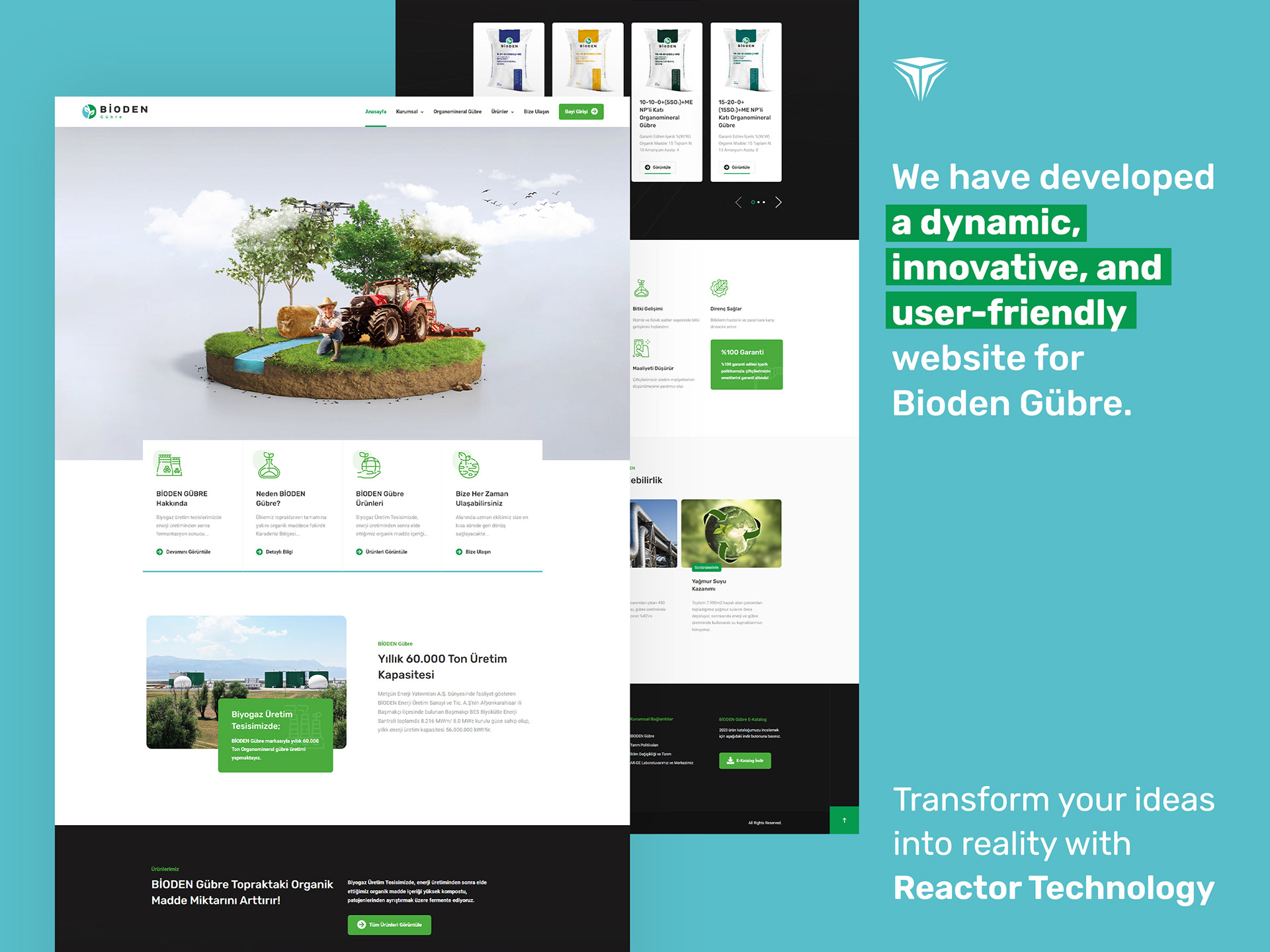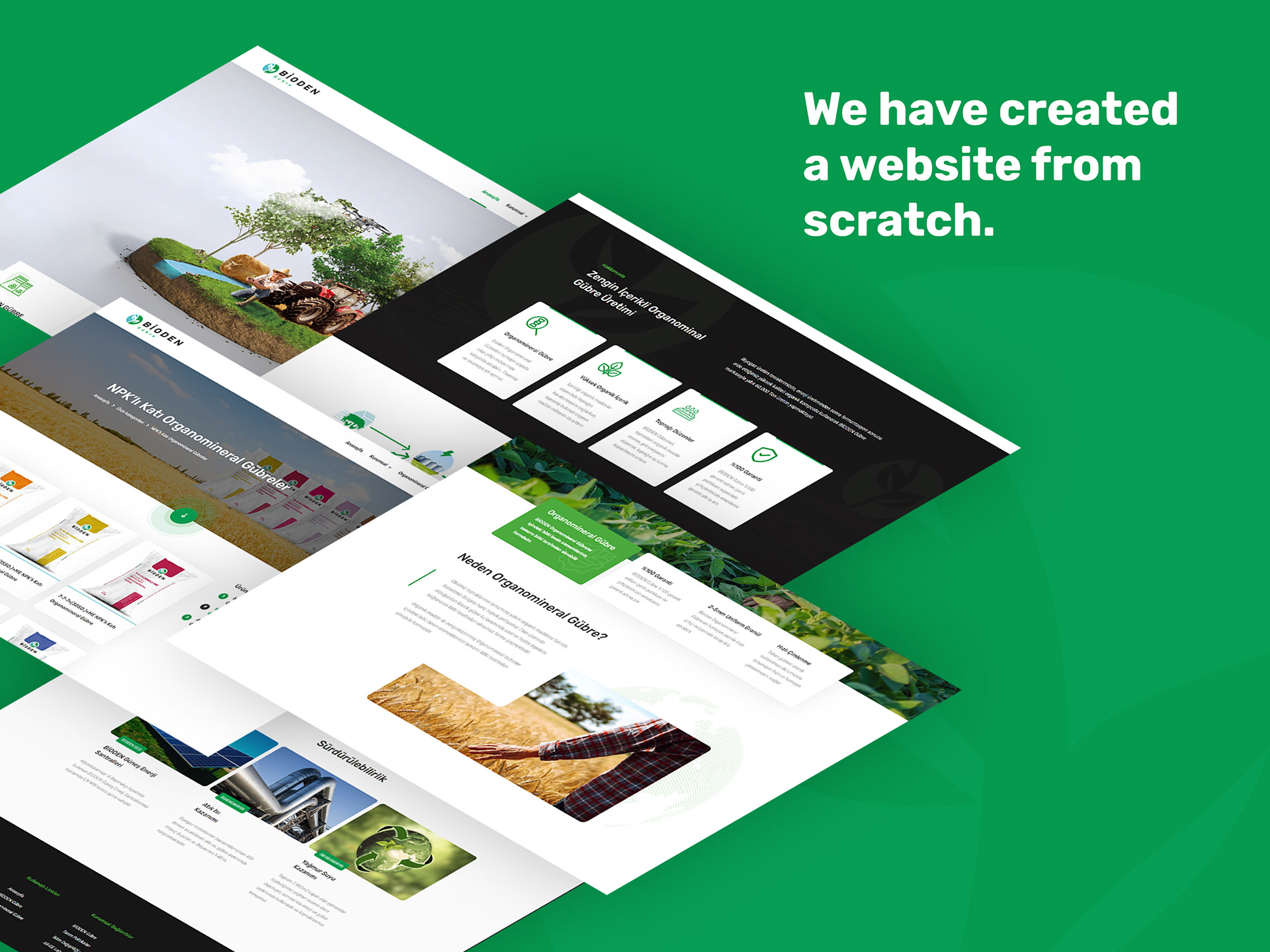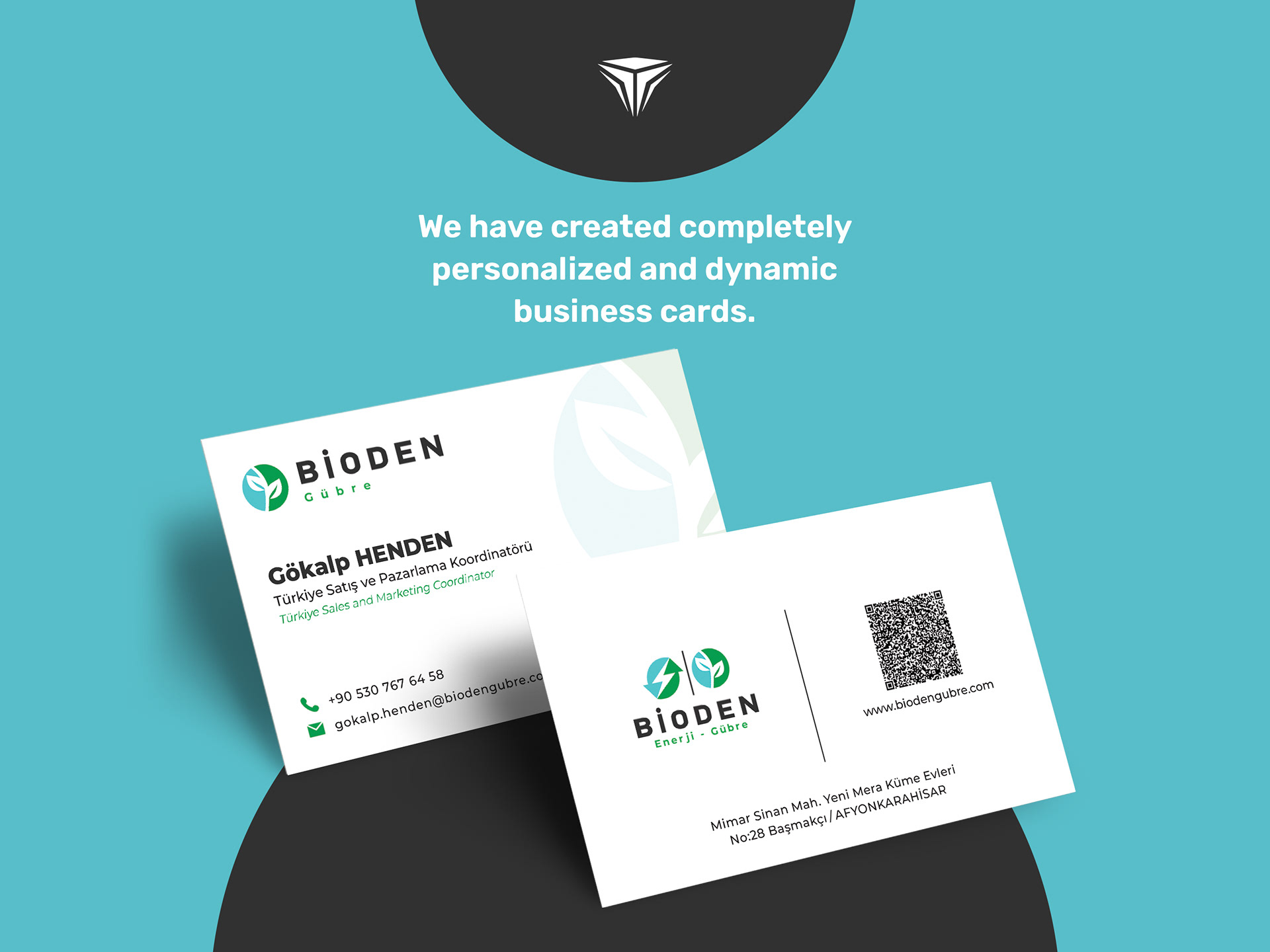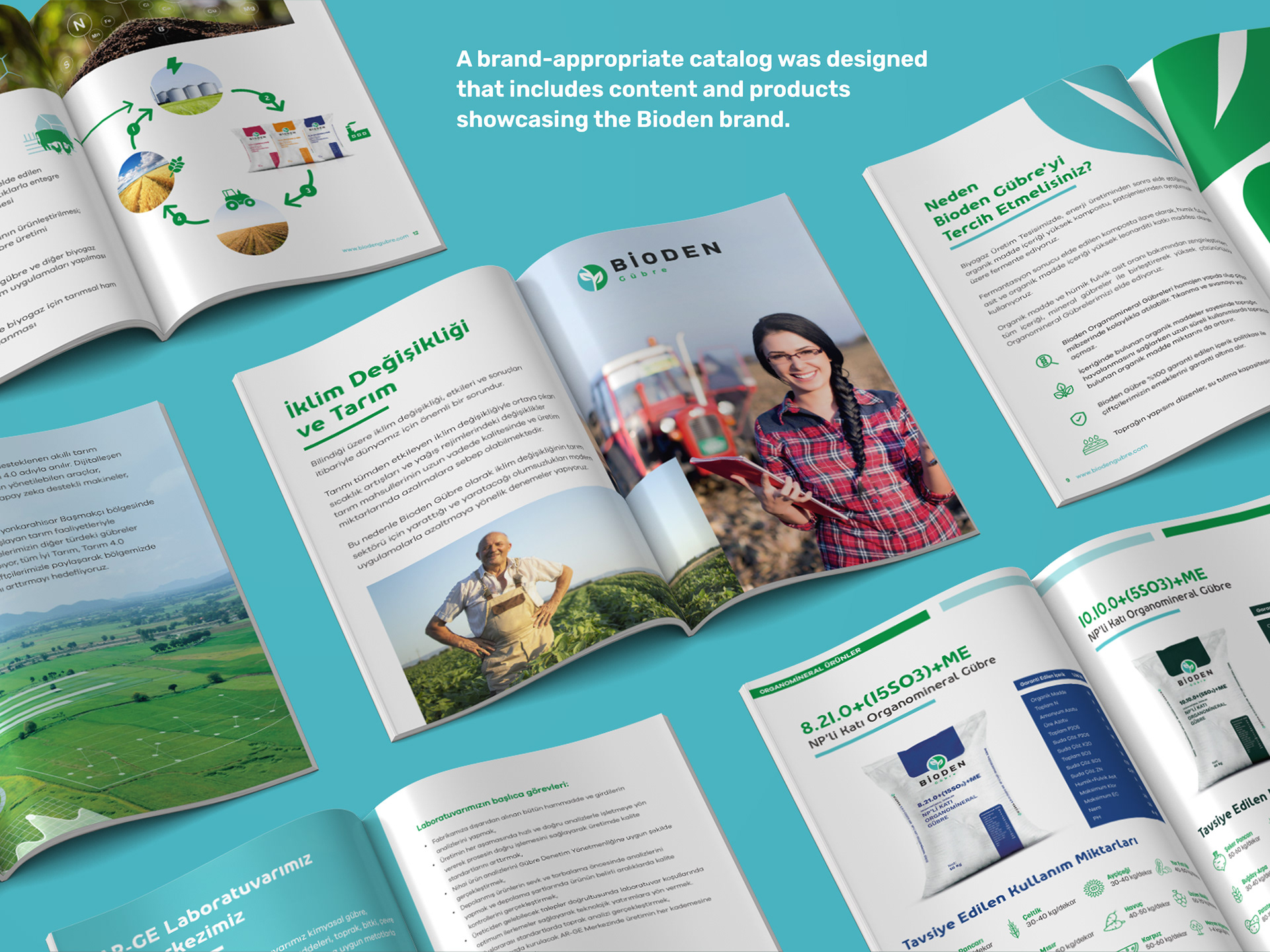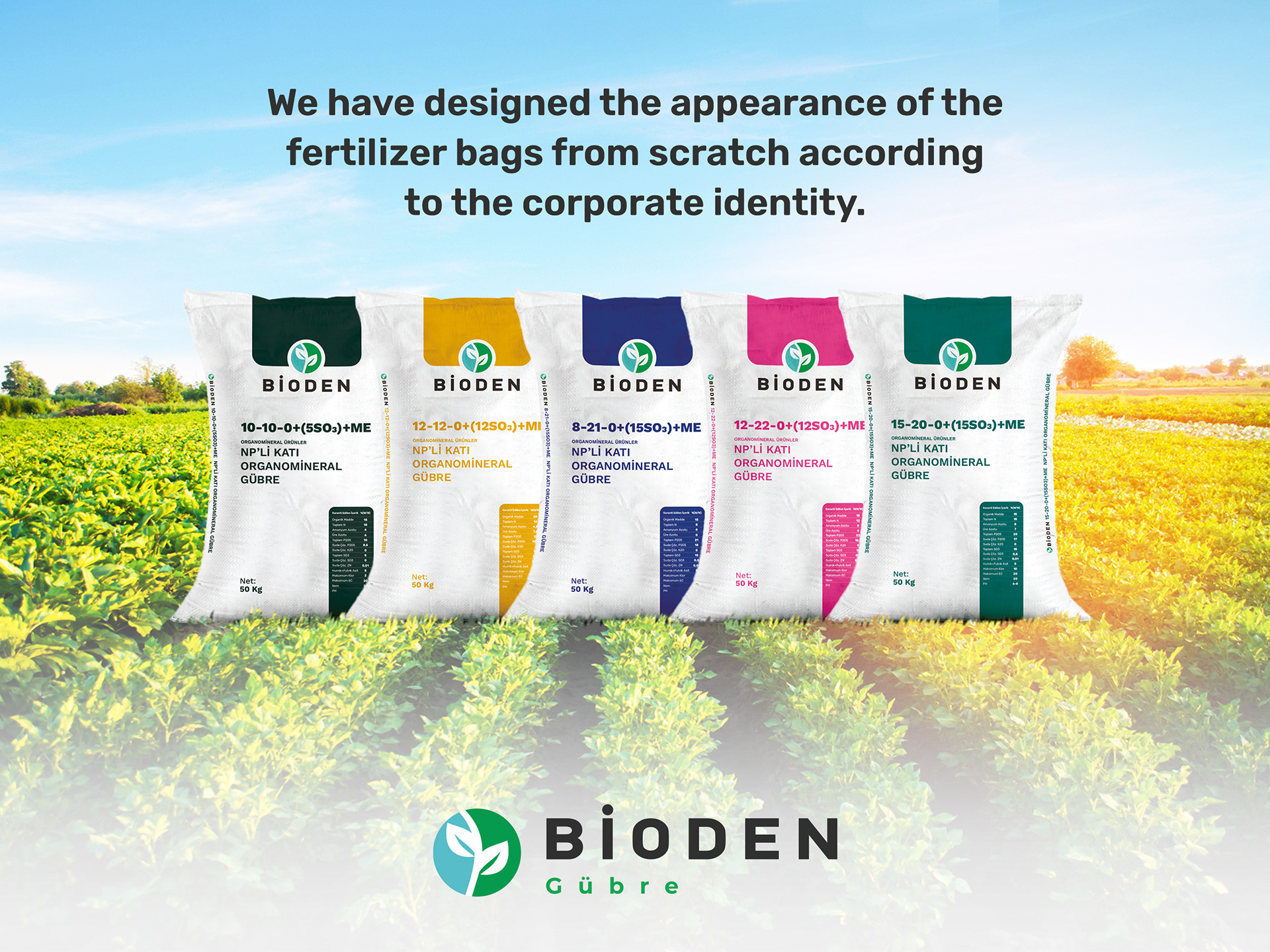 Bioden Gübre
Bioden Fertilizer enriches their Organomineral Fertilizer content with an annual production capacity of 60,000 tons. This is achieved by utilizing the premium-quality organic compost obtained through fermentation after energy production in their biogas facilities.
As a Reactor Technology, we collaborated to conceive the brand name and crafted its unique brand identity. Our creative journey extended to designing their business cards, fertilizer bags, brochures, and beyond. Moreover, we constructed their multilingual website and undertook various other initiatives.
Open Project
Let's Collaborate
Got a project?
We're a team of creatives who are excited about unique ideas and help fin-tech companies to create amazing identity by crafting top-notch UI/UX.