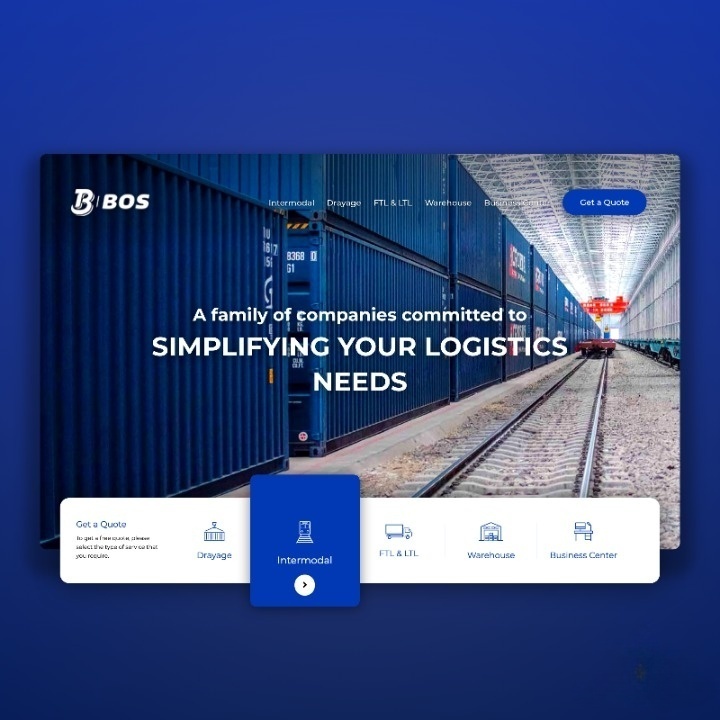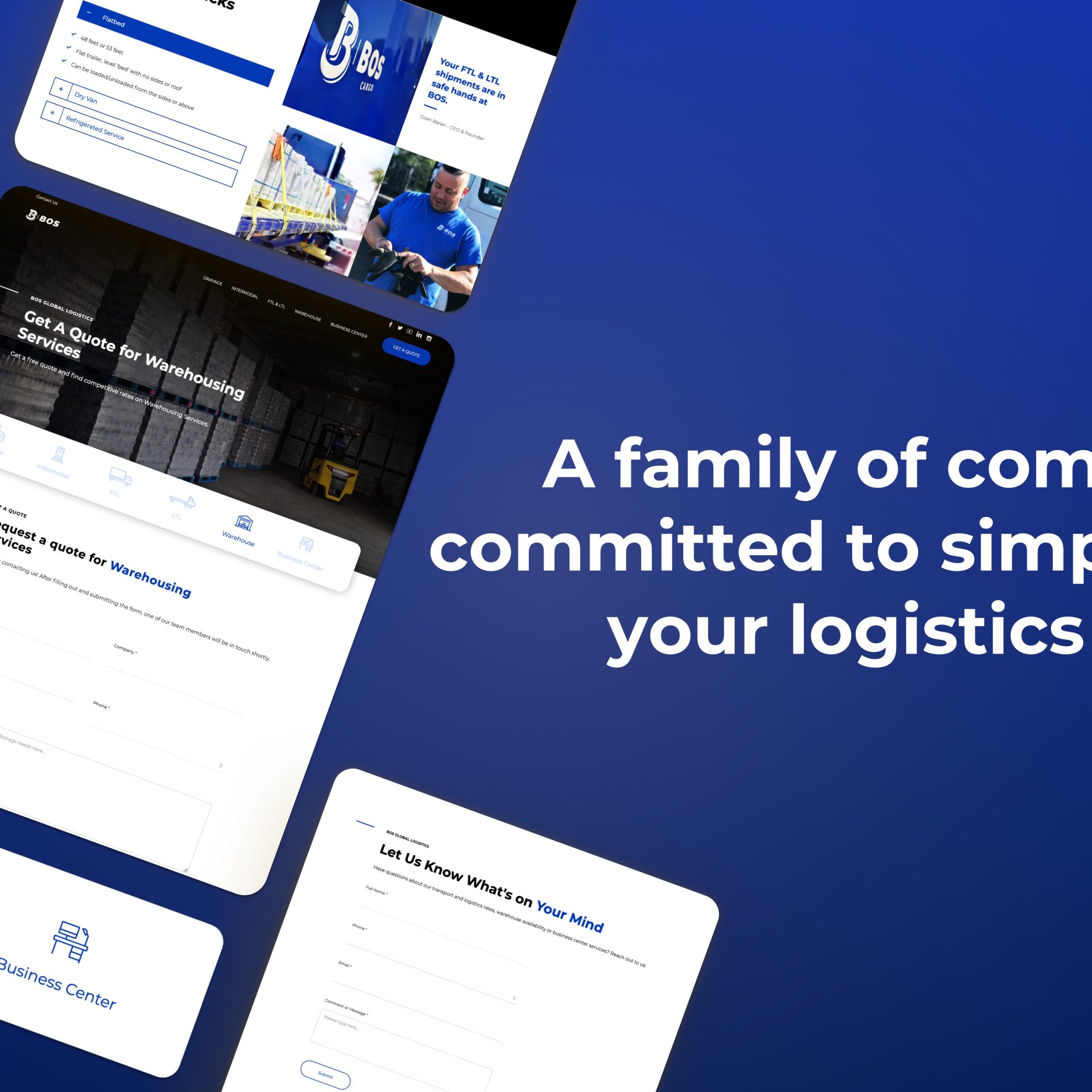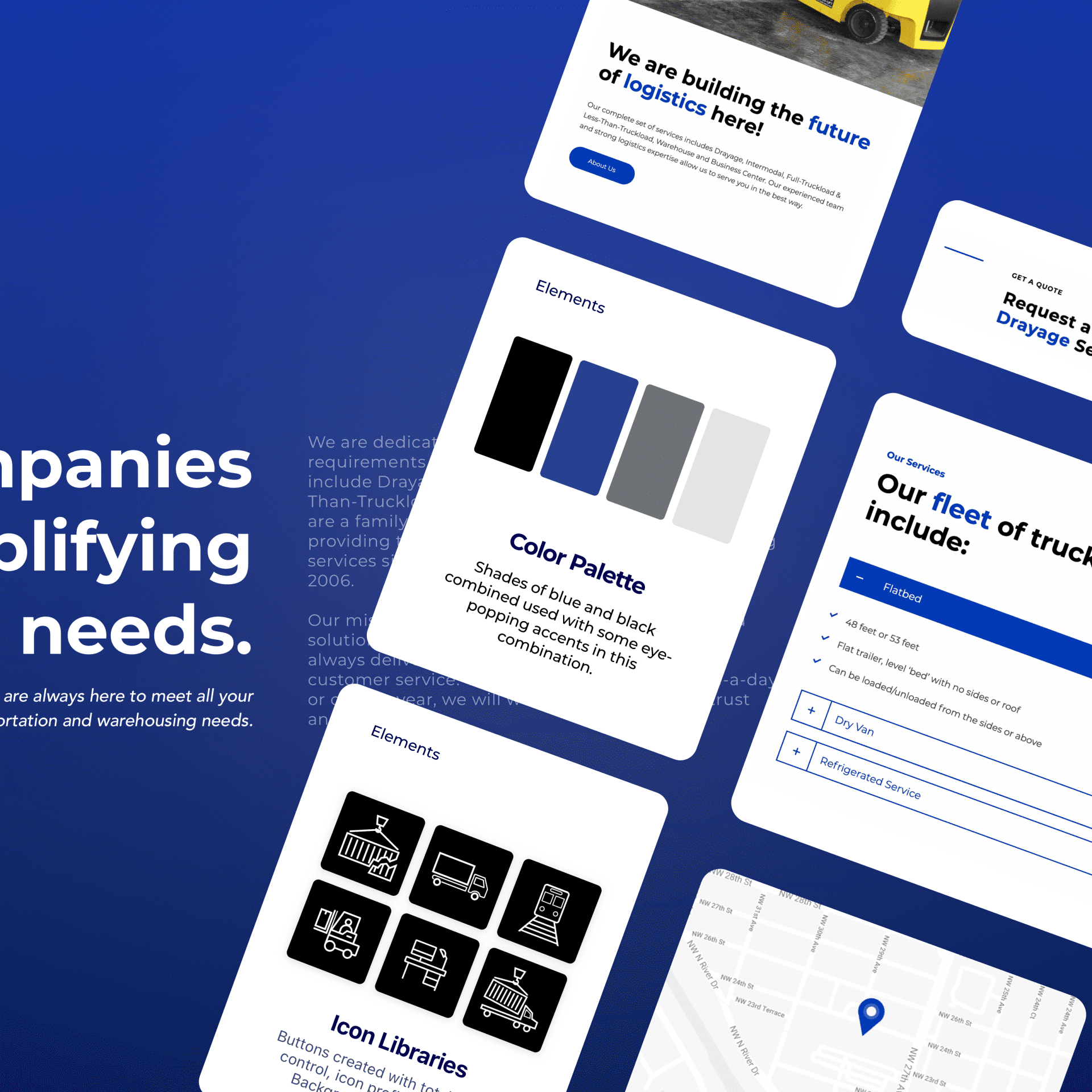 Bos Miami
BOS Miami is dedicated to fulfilling all your logistics requirements reliably and efficiently. Services include Drayage, Intermodal, Full-Truckload & Less-Than-Truckload, Warehouse, and Business Center. As a family-owned company, they are committed to providing top-quality transportation and warehousing services since being established in Miami, Florida, in 2006.
Their mission is to provide professional services and solutions for all your logistics needs. They strive to always deliver on time, while providing superior customer service. Whether your needs are once-a-day or once-a-year, they will work hard to earn your trust and respect.
With our team's collaboration, we developed their website to enhance their accessibility and reach to a wider clientele.
Open Project
Let's Collaborate
Got a project?
We're a team of creatives who are excited about unique ideas and help fin-tech companies to create amazing identity by crafting top-notch UI/UX.