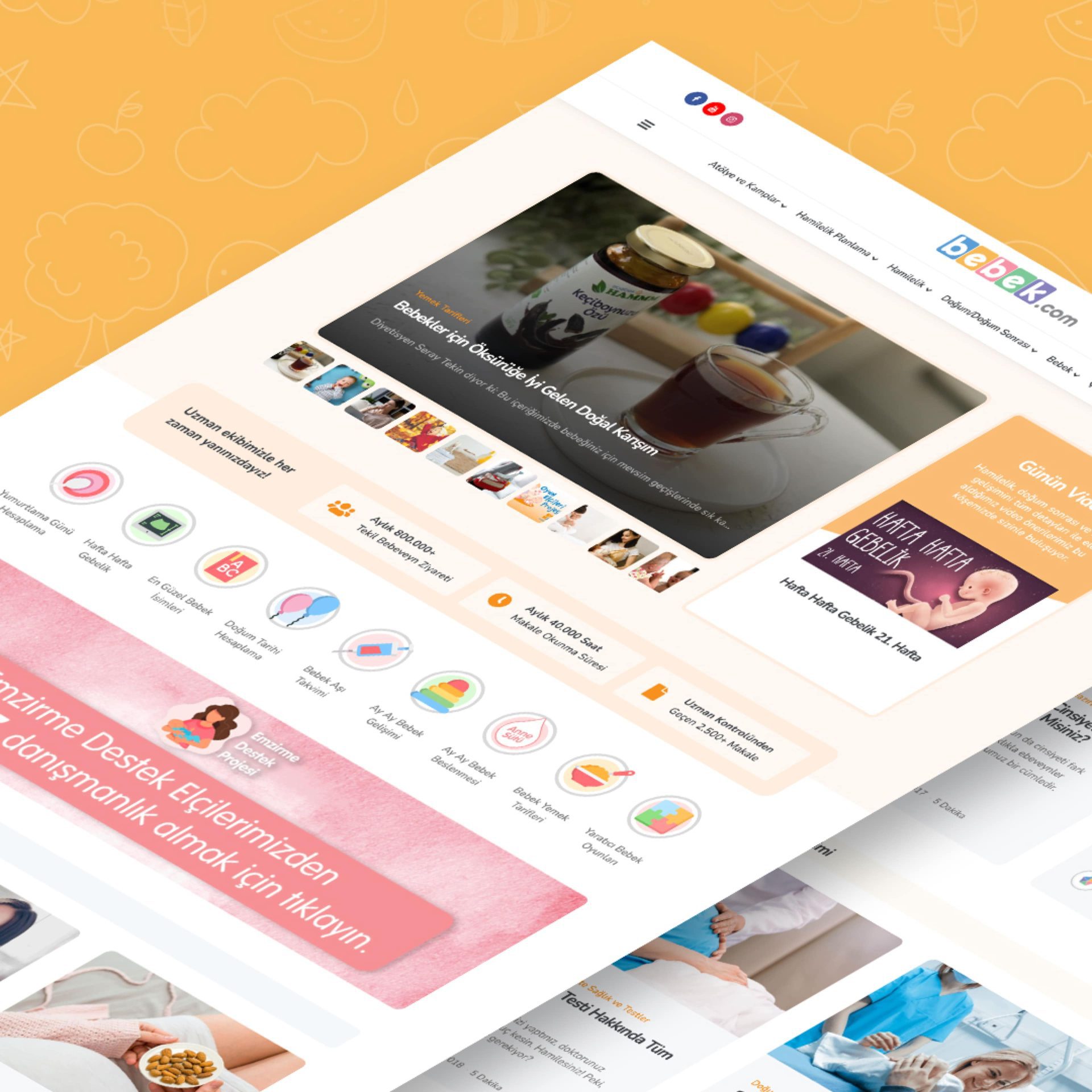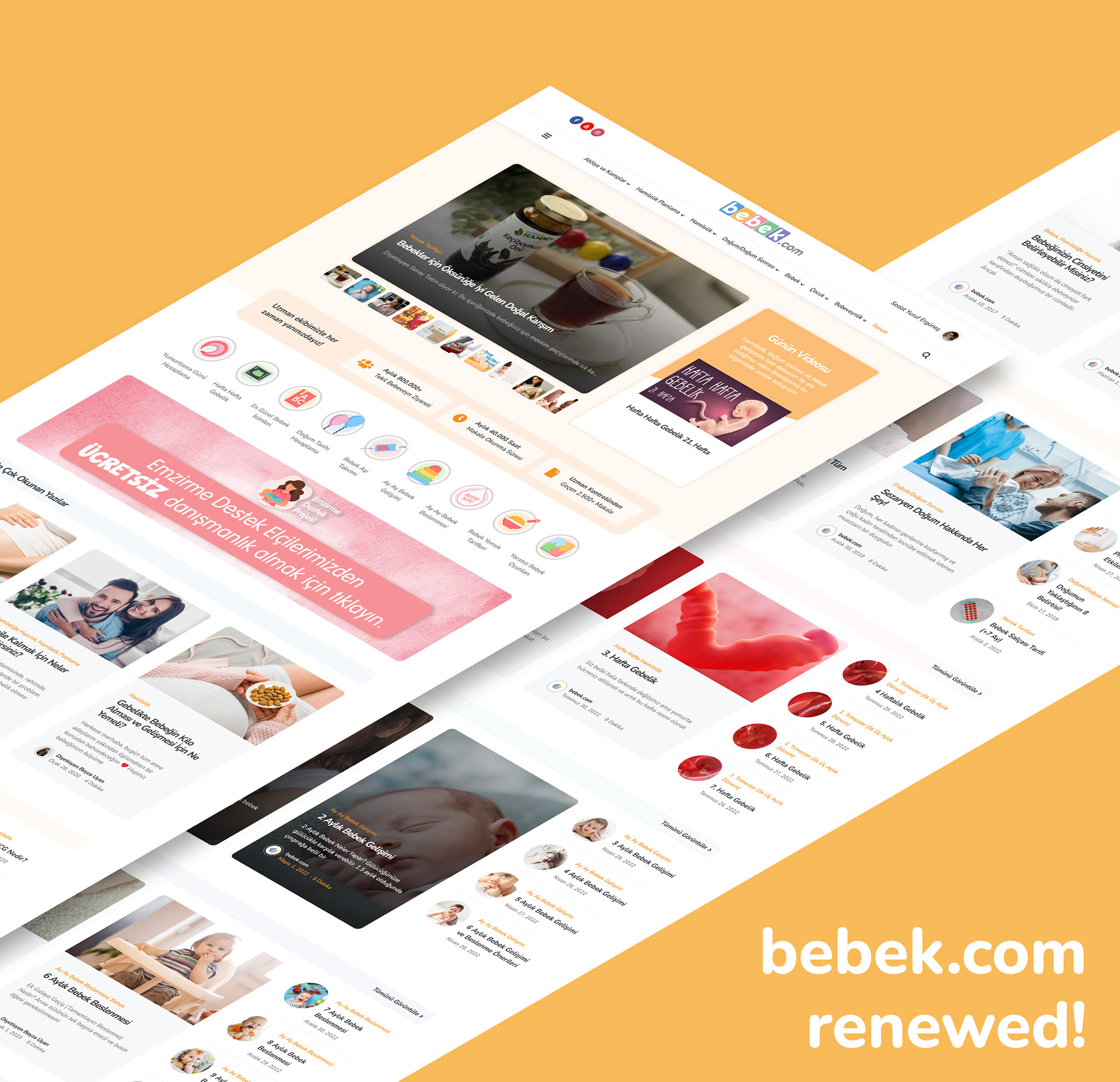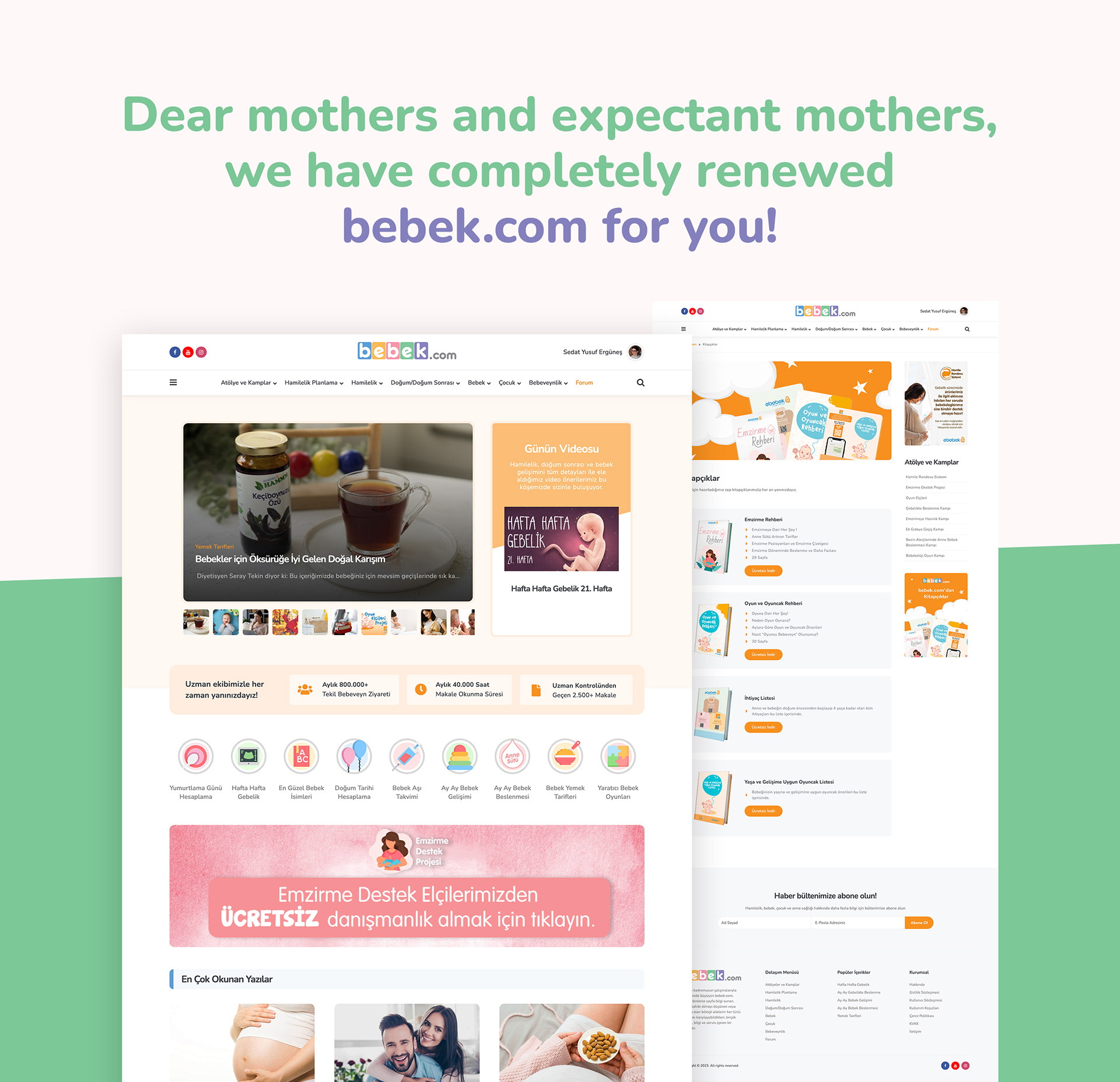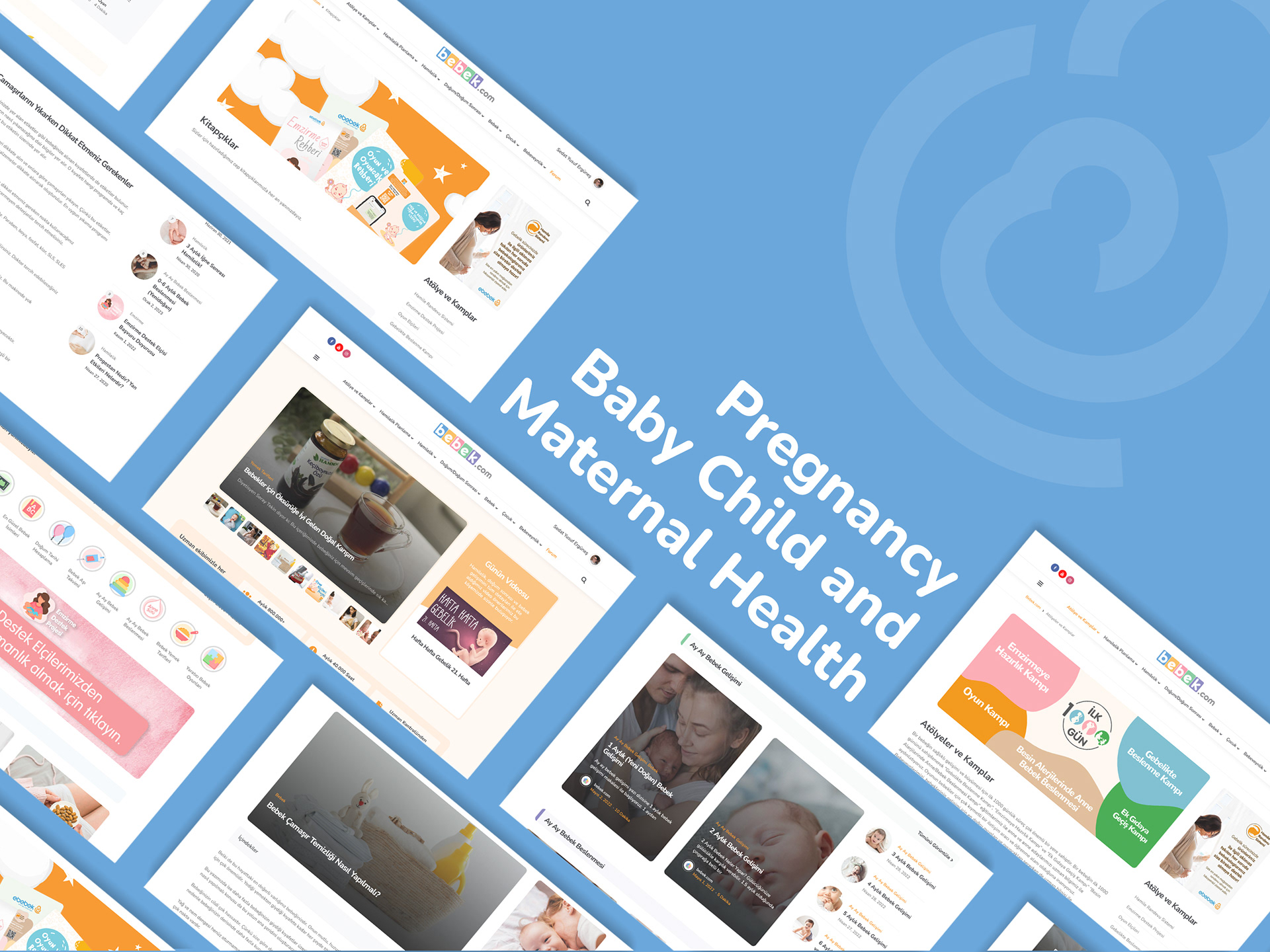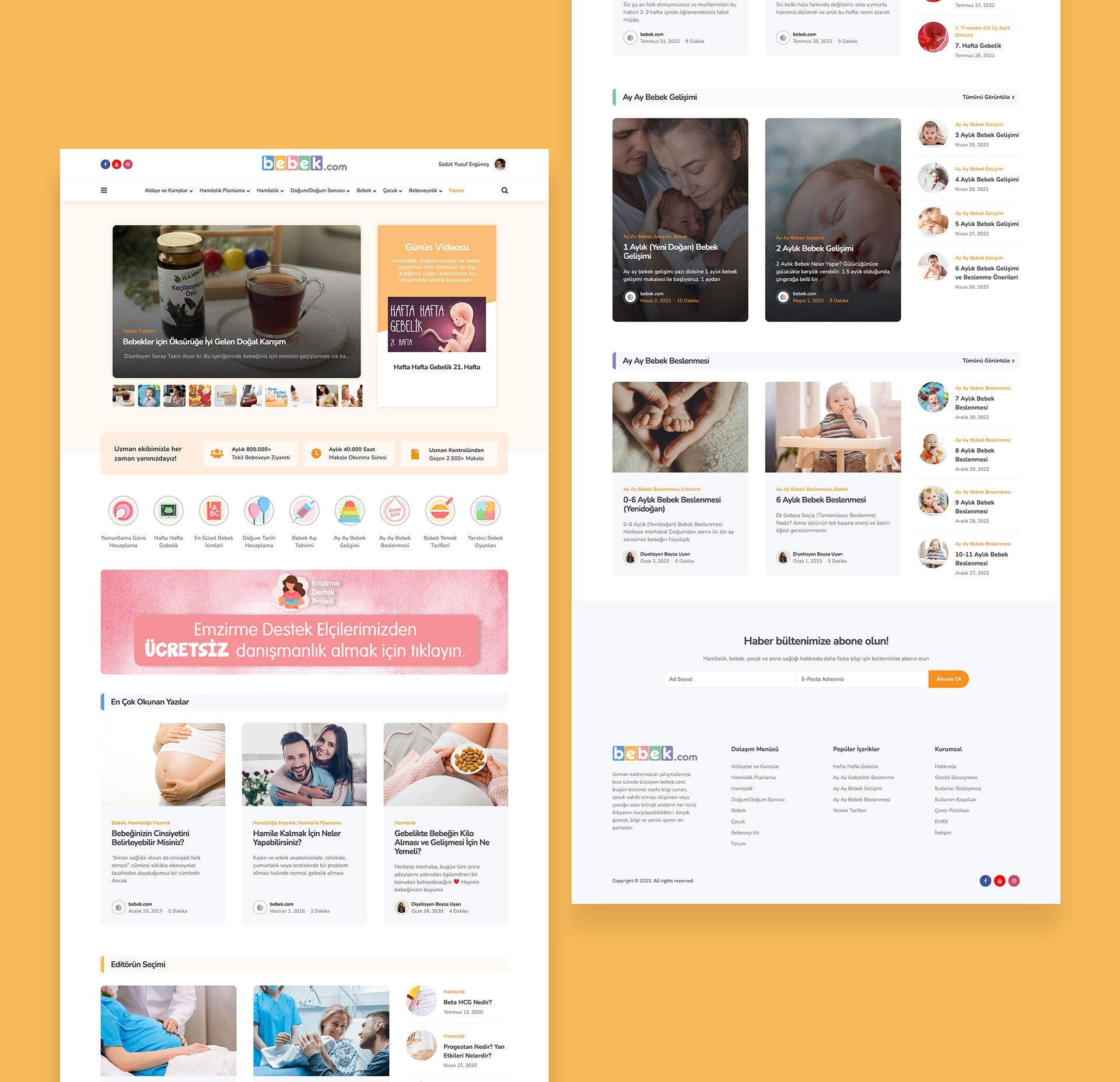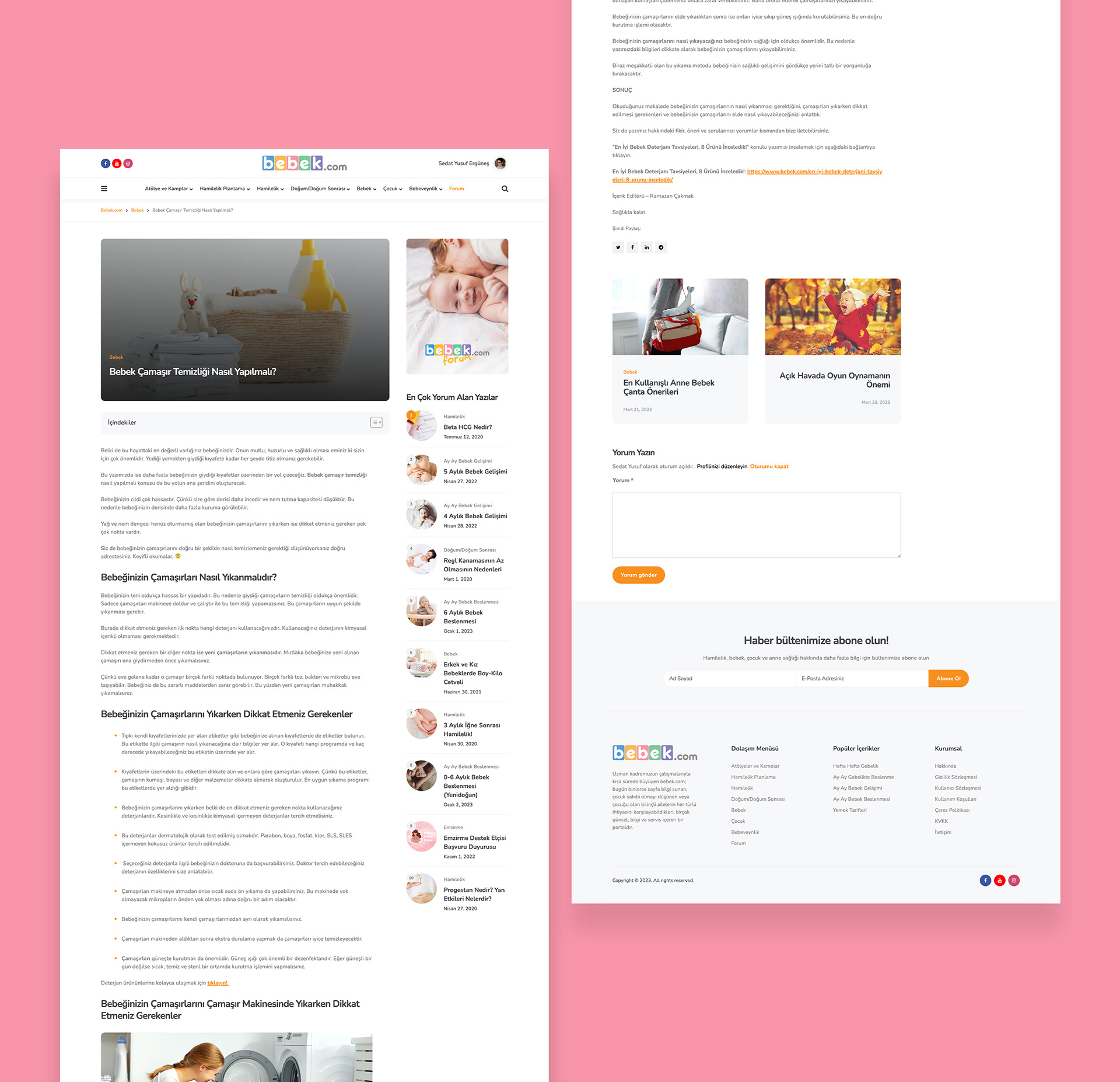 Bebek
Turkey's First and Most Comprehensive Mother-Infant Health and Family Life Platform bebek.com!
Bebek.com started in 2000 and it continues to offer every kind of information, service, service, assistance and friendship they need to conscious families who are considering having a baby, expecting a baby and raising their child for 18 years.
Together, we crafted WordPress plugins and an entire platform for their "bebek" project in collaboration with e-bebek. This WordPress-based platform boasts a comprehensive user system, integrated blogging system, and a forum. This creates a cohesive environment catering to the needs of parents and caregivers, as well as others.
Open Project
Let's Collaborate
Got a project?
We're a team of creatives who are excited about unique ideas and help fin-tech companies to create amazing identity by crafting top-notch UI/UX.