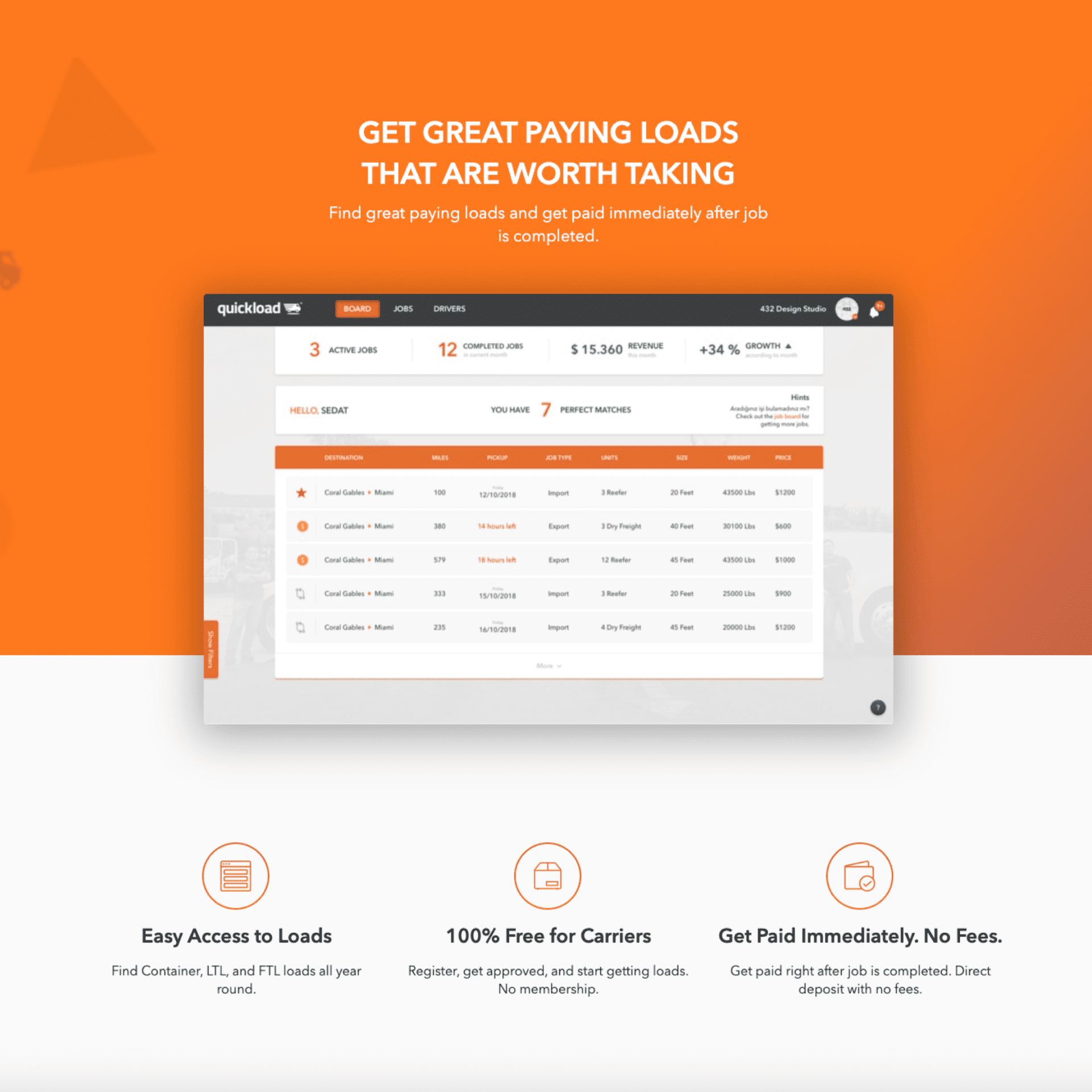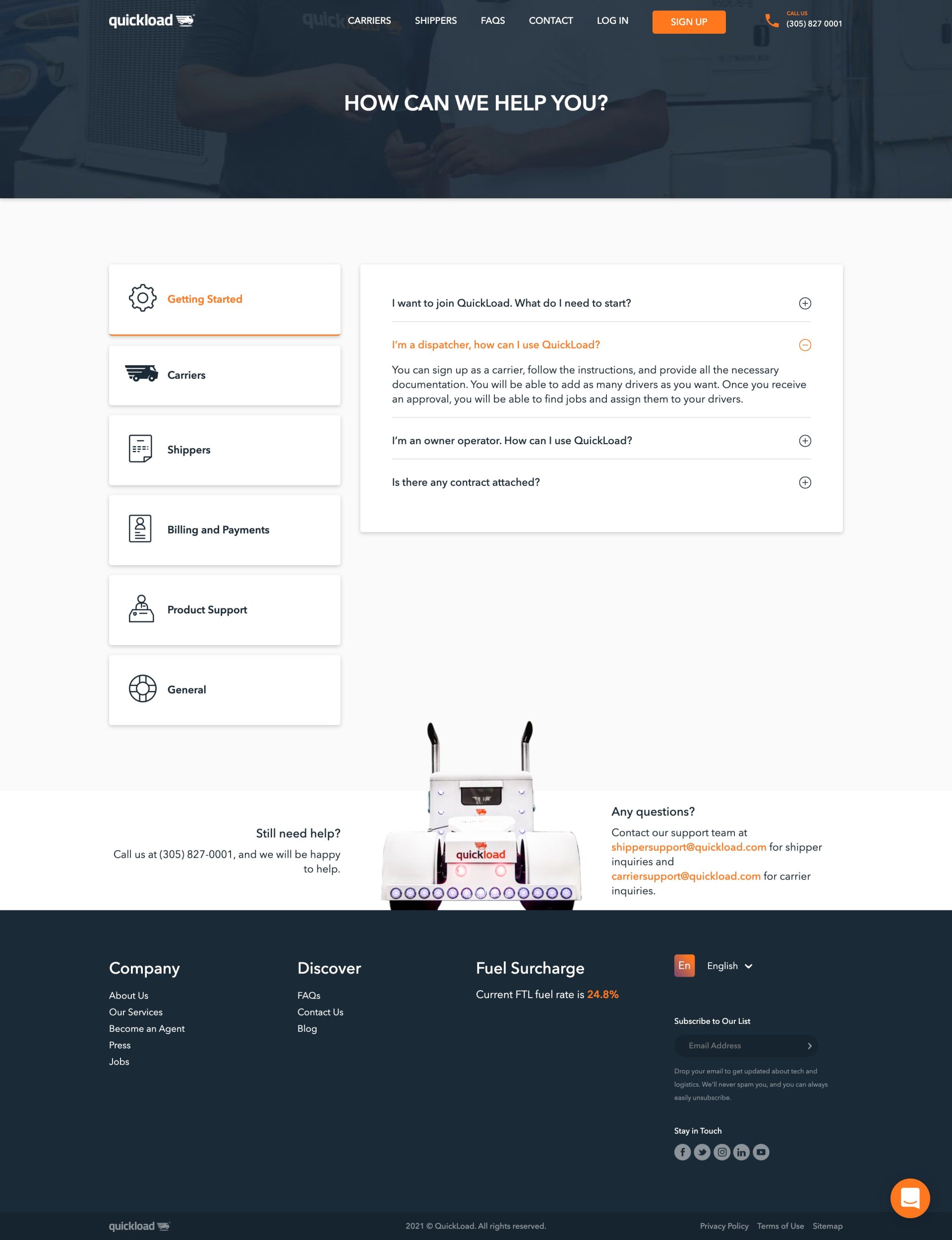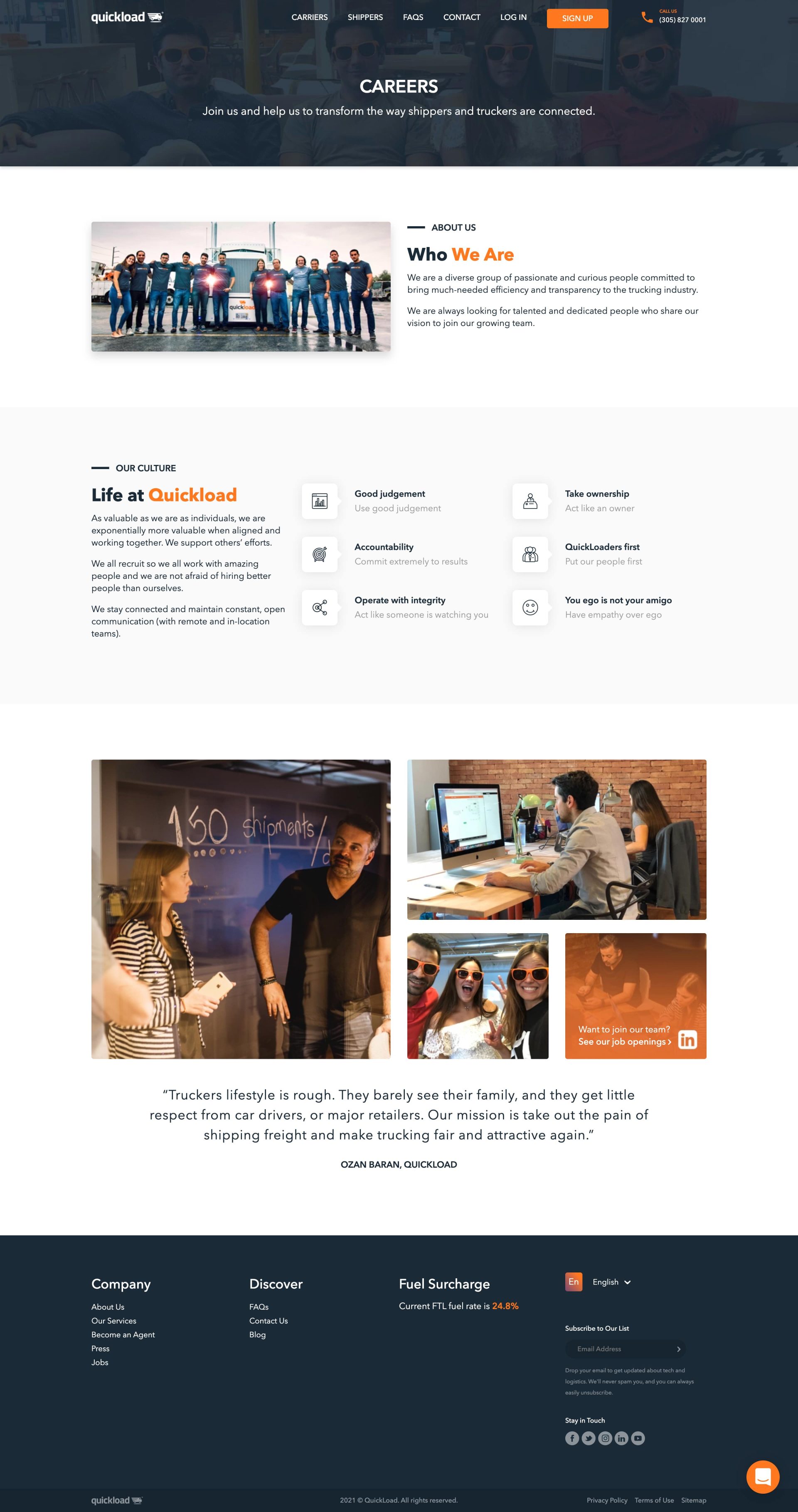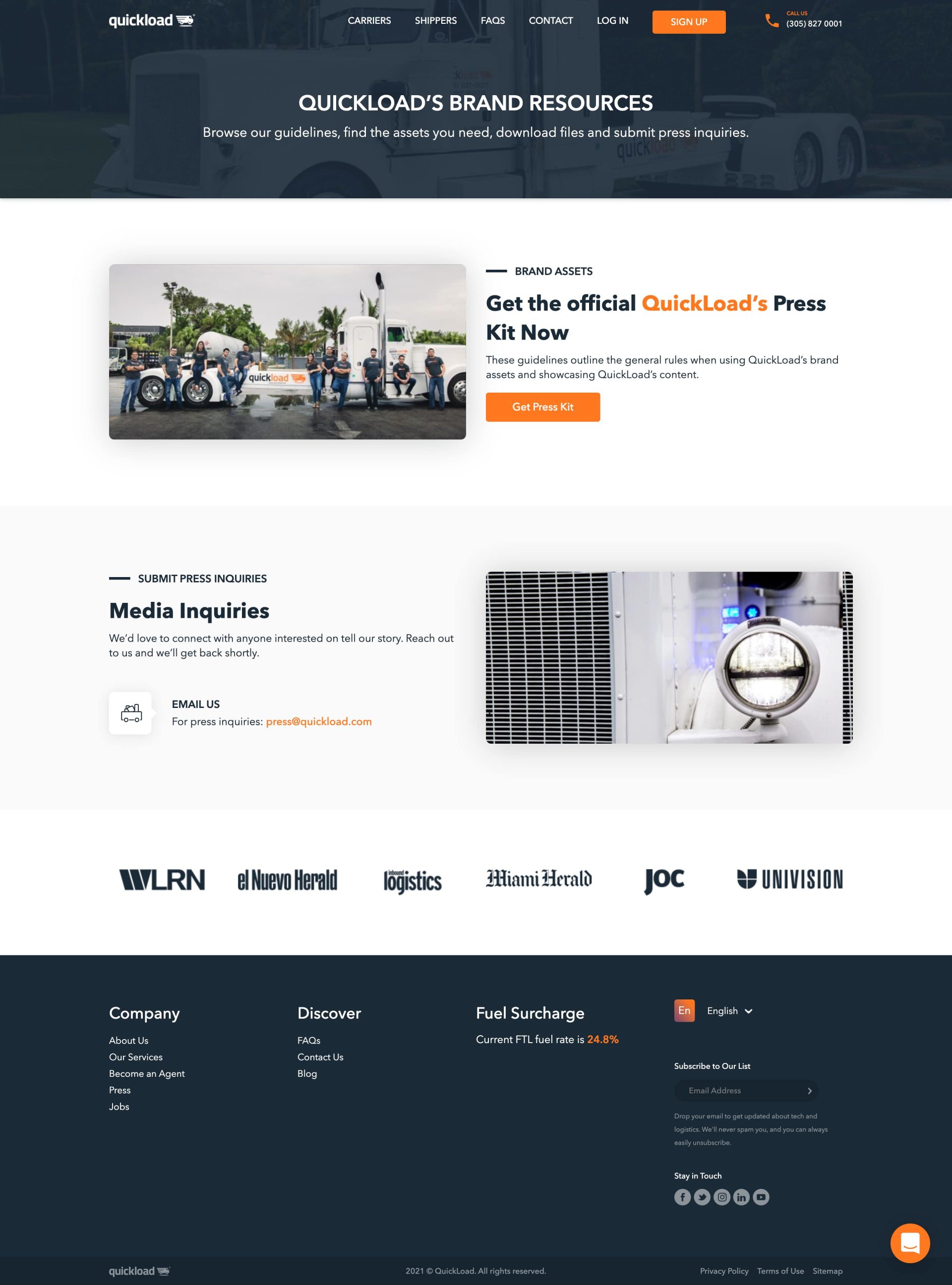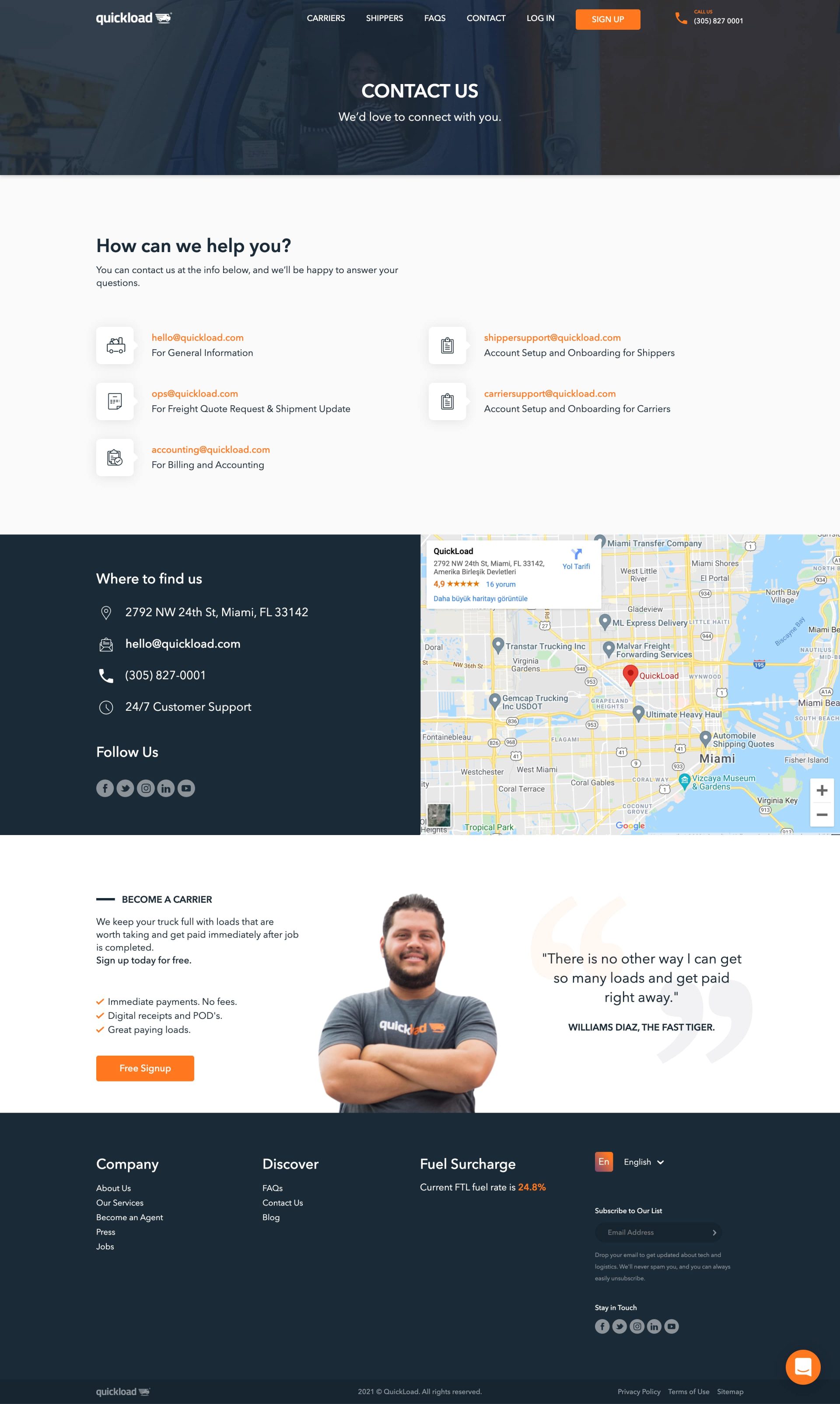 Quickload
Quickload is an online platform that connects shippers to truckers, bringing much-needed efficiency and transparency to the $700 billion trucking industry.
Starting in 2018, we have been offering Quickload a comprehensive range of services. These include UI/UX design for their websites and mobile applications, WordPress-based training websites, presentation designs, videos, and more. Our collaboration aims to provide them with full-service support for their needs.
Open Project
Let's Collaborate
Got a project?
We're a team of creatives who are excited about unique ideas and help fin-tech companies to create amazing identity by crafting top-notch UI/UX.